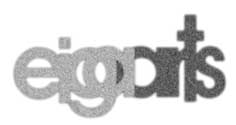 presents

Murakami Kenji (Japan)
800 YA! (YA-O-YA)
Videotape, 3 minutes, 1994
Prize Winner at the Video Poem Contest (VIPO) 1995
Two In The Dark
Videotape, 2 minutes 30 seconds, 1995
Woman In Trouble
Videotape, 2 minutes, 1995
TEL-CLUB
(Born In The Summer)
Videotape, 76 minutes, 1998
Special Jury Prize at the Image Forum Festival 1999
In the summer of 1998, the filmmaker went home to Takasaki to film the birth of his brother and sister-in-law's child. Days went by without anything happening and so with time on his hands and no-one to talk to, he goes to a telephone dating agency where he sits in a room and waits for women to call him and chat. Earnestly wanting to talk with someone, he eventually manages to meet up with a girl who leads him astray. A fake 'diary' in which Murakami loses his mind and his girl.
Murakami Kenji was born in 1970, graduated from Image Forum and has made several 8mm films as well as recent video work. His film, Bye-Bye Original Color won an Honorable Mention at the Image Forum Festival 1995 and TEL-CLUB recently won the Grand Prize at the Yubari Fantastic Adventure Film Festival 1999 (Off Theatre Competition).
Sam Easterson (USA)

A Sheep In Wolf's Clothing
Videotape, 4:30 minutes, 1998
Sheep are equipped with helmet mounted cameras to explore a unique vision of the pastures. The pack turn on their altered brethren and precipitate in a stampede in which the cameras are all but destroyed.
Blow Out
Videotape, 4 minutes, 1995
A camera is attached onto the top of a hot air popcorn popper, showing us the world from the perspective of the machine as the kernels are ejected in an abstract dance. Demonstrating an obvious beginning, middle and end, our popcorn-protagonists go through the substantive transformation required of any Aristotelian narrative, emerging from the machine the same, yet different. The dramatic conclusion as the lens of the camera cracks from the heat of the machine makes us aware of the camera, and in doing so, humorously subverts the serious monumentality of structuralism. (Taken from programme notes by Douglas Fogle, Exhibition Curator at the Walker Art Centre)

Untitled (Take Apart)
Videotape, 40 minutes, 1994
The camera records its destruction.
Sam Easterson is a Minneapolis-based artist who transforms his video cameras into hybrid viewing machines that record the unseen in everyday life. In his videos, static objects become stage players in their own 'ballets mechaniques'. His work has been shown in Europe, Canada and the USA and most recently at the Impakt Festival, Holland and the Franconia Sculpture Park, Minnesota.
Saturday July 24th, 7pm, Gallery Yu
Saga City
Japan
---