As I noted recently, Marx explicated the 'value-form' in four published texts. Although the texts can be demanding of the reader at times, the resulting theory is relatively straightforward. When discussing Marx's work, some writers try to illustrate the progression of his argument, which I think is a good idea. Here are three illustrations I've come across. Let me know of any more.
This illustration of the 'simple value-form' is from Milios et al (2002: 25). I really like it.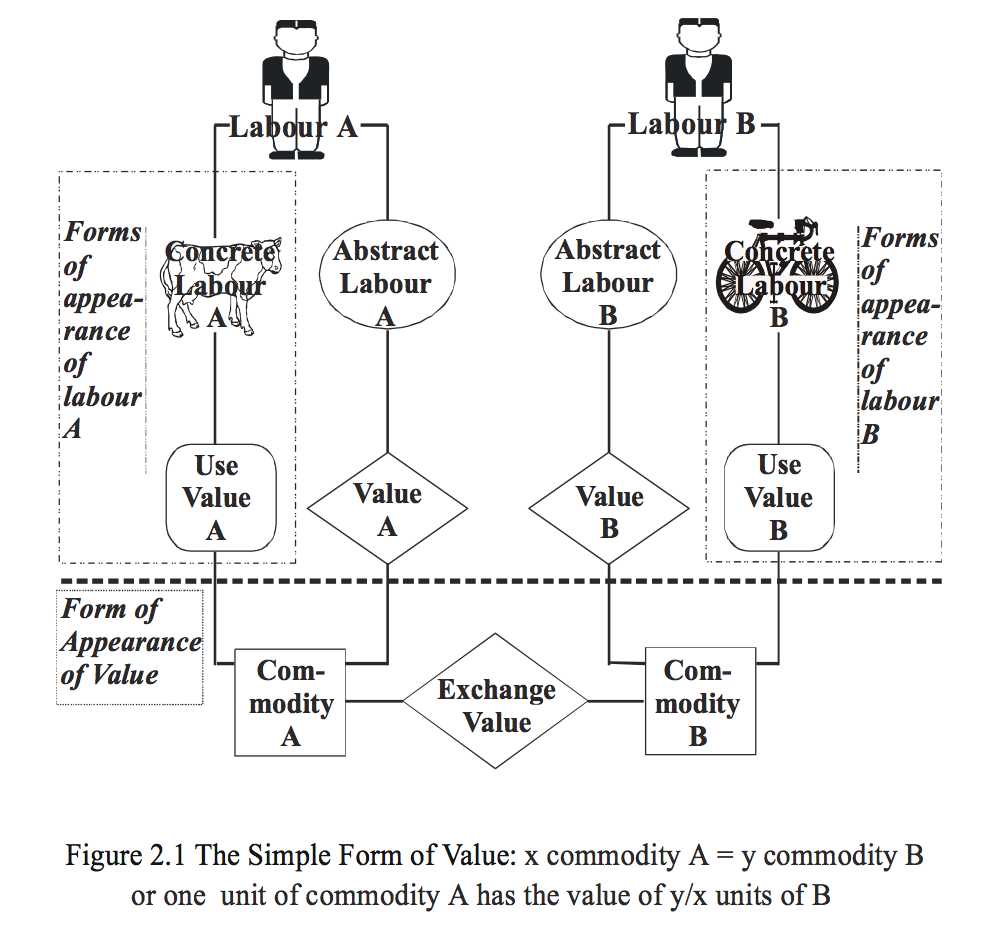 This next illustration is quite different because it's trying to show the unfolding of Marx's argument (which includes the above 'simple value-form') in the first chapter of Capital. It's from Harvey (2010: 26).

Harvey's illustration is very high-level. My preference is for that of Cleaver (2000: 93). Again, it's an illustration of the unfolding of chapter one of Capital, but provides just the right balance of abstract overview and essential detail so as to remain useful. It offers both the detail of Milios and the overview of Harvey.