In September 2016, in the midst of the Higher Education and Research Bill, Mike Neary and I, together with Cilla Ross and Simon Parkinson from the Co-operative College, wrote a blog post for the Co-operative Party's website about co-operative higher education. We argued,
"There is nothing within the current legislation that would preclude a more radical form of university from being established: a co-operative university, based not on markets and privatisation but on collaboration and co-operation."
In July this year, the Co-operative Party were seeking policy recommendations and so we submitted an adapted version of our blog post to the Party for consideration. Therefore, I was pleased to see that our submission (.doc) made its way into the Party's Education Policy document, published in October 2017 (PDF). I'm told the idea got a round of applause at the Party's annual conference, too.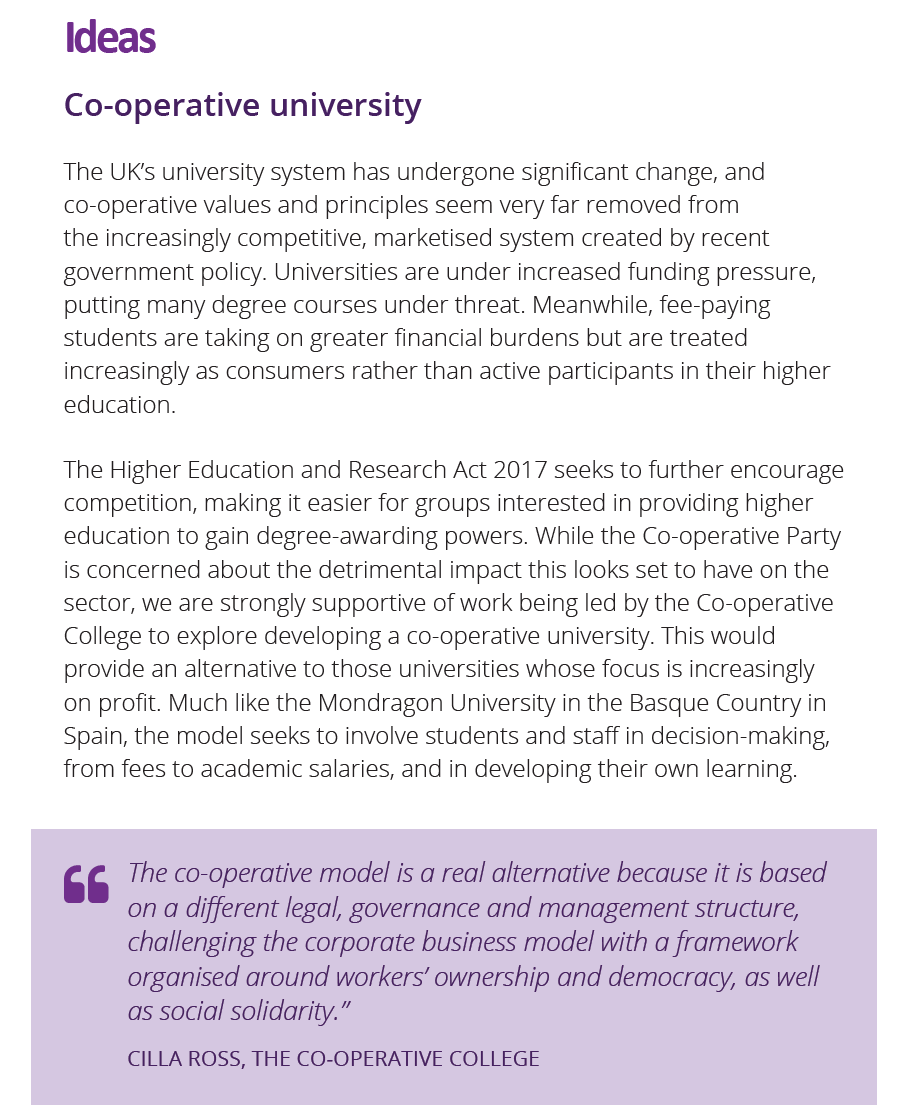 Here is the feedback on our submission: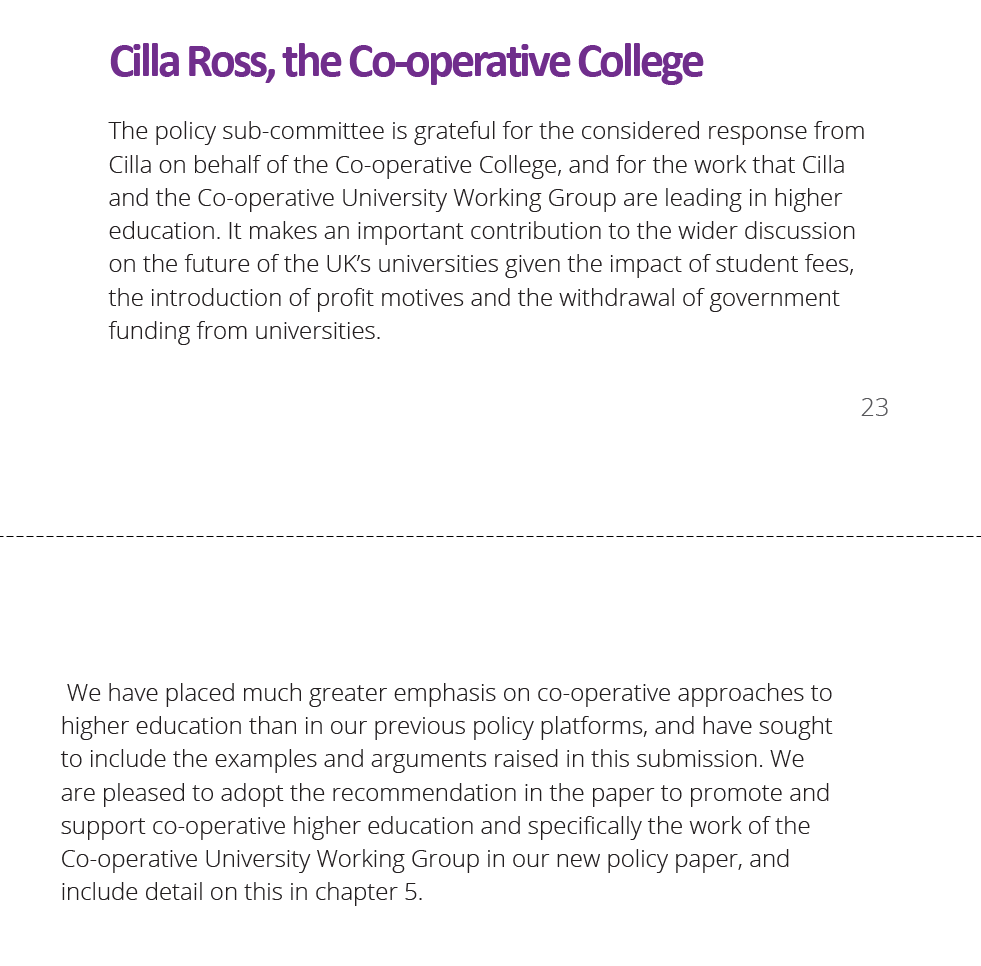 Political support for the idea of co-operative higher education is very welcome. The Co-operative Party was established 100 years ago and since 1927, has had an electoral pact with the Labour Party. It has 38 MPs in the House of Commons, all of whom are members of the Parliamentary Labour Party.