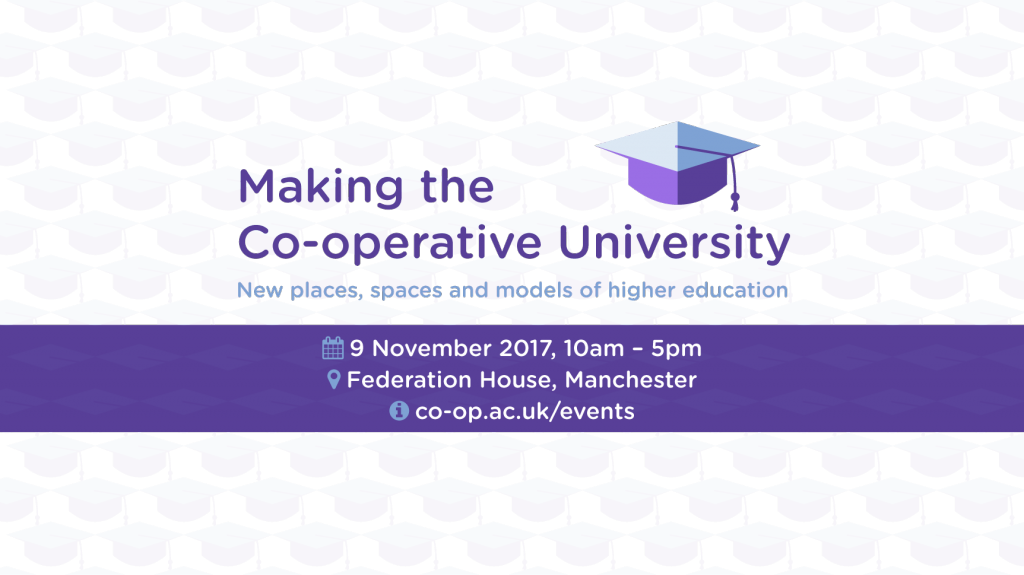 The Co-operative University Working Group are hosting a conference in Manchester on 9th November to focus on 'making the co-operative university: new places, spaces and models of higher education'.
The aim of the day is to network with like-minded and interested individuals and organisations through active learning and discussion.
It is a one day conference which will take place at Federation House in Manchester on 9th November 2017 with tickets priced at £95 and £45 concessions. More details are available on the College's website.
Join us and share your thoughts on what a Co-operative University should look like!