I was due to be in Berlin this weekend, attending the European Guitar Builders symposium and giving a talk at the Holy Grail Guitar Show. Of course, it was cancelled due to Covid-19, but quickly turned into the Holy Couch Guitar Show!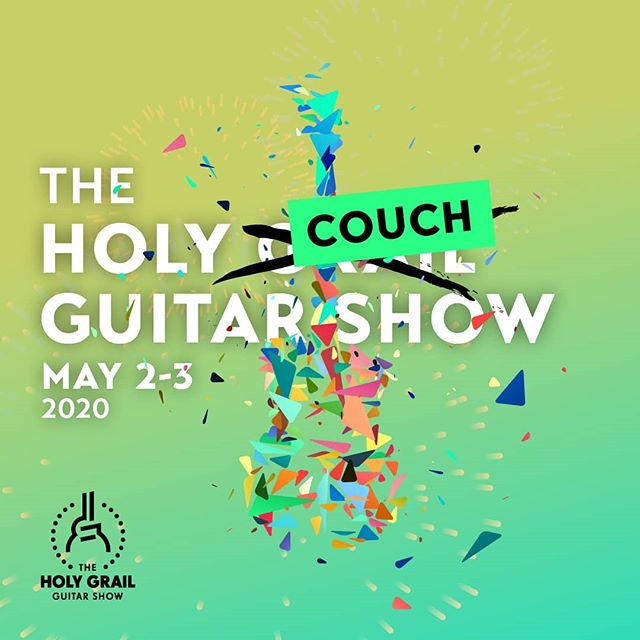 "How do luthiers learn their craft?

All of the luthiers at the Holy Grail Guitar Show had to learn to make their first guitar but what are the sources of guitar-making knowledge and how are the practical skills learned? For the last two years, Joss has been researching how guitar-makers learn and teach their craft. At the HGSS, he will discuss the results of a survey of guitar-makers from across Europe, focusing on their education, training and experience. He will also talk about what he has found from interviews with over 30 guitar-makers and his on-going study of guitar-making at Newark College, UK. In doing so, he will refer to the efforts of amateurs and DIY culture in the 1950s, the later development of college courses, and the professionalisation of guitar-making since the 1970s."
Here's a one minute video for social media, where I introduced myself and the 'talk'.
Embedded below is my 'talk' for the HGGS, heavily annotated in the notes section of each slide (Download the Slides or a PDF version which is easier to read).
It's an expanded version of presentations I've given before, this time incorporating more from an article that will be published later this year on the role of amateurs and autodidacts in the first decade of classical guitar making in the UK.
It also includes new survey data from March 2020. I issued a modified version of my original survey to EGB members and other makers outside the UK. The new data suggests my original data for classical guitar makers in the UK is fairly representative for guitar makers in general and now I'm writing up the surveys for publication.
If you have any questions, comments, want to talk about the research or participate in some way, please do get in touch. It would have been great to meet and talk with people in Berlin.
Email: jwinn@lincoln.ac.uk
Instagram: @josslwinn
Twitter: @josswinn