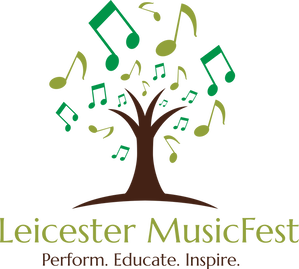 I'll be going to Leicester MusicFest for the third year running. It is held 14th-16th February and is a friendly and supportive event with classes and competitions.
Roy Courtnall always makes a guitar to be given as a prize and there is some very good quality classical guitar playing at the Advanced Guitar Recital on the first day. I'll be attending on the Sunday, when Rob Johns will be playing the flamenco guitar I made for him. Adrian Lucas will also be attending, as Rob will be playing one of his steel-string instruments.
Rob will demonstrate playing different styles on different guitars including classical guitar, authentic flamenco, and steel-string.

An eclectic mix from Bach to Blues, we will ask and try to answer 'what is the difference between the acoustic guitars?', and 'are they really that different?'

So whatever your jam, come and join us for this friendly demo!
This is likely to be a similar event to that which we did at The Collection, Lincoln, at the start of the year.